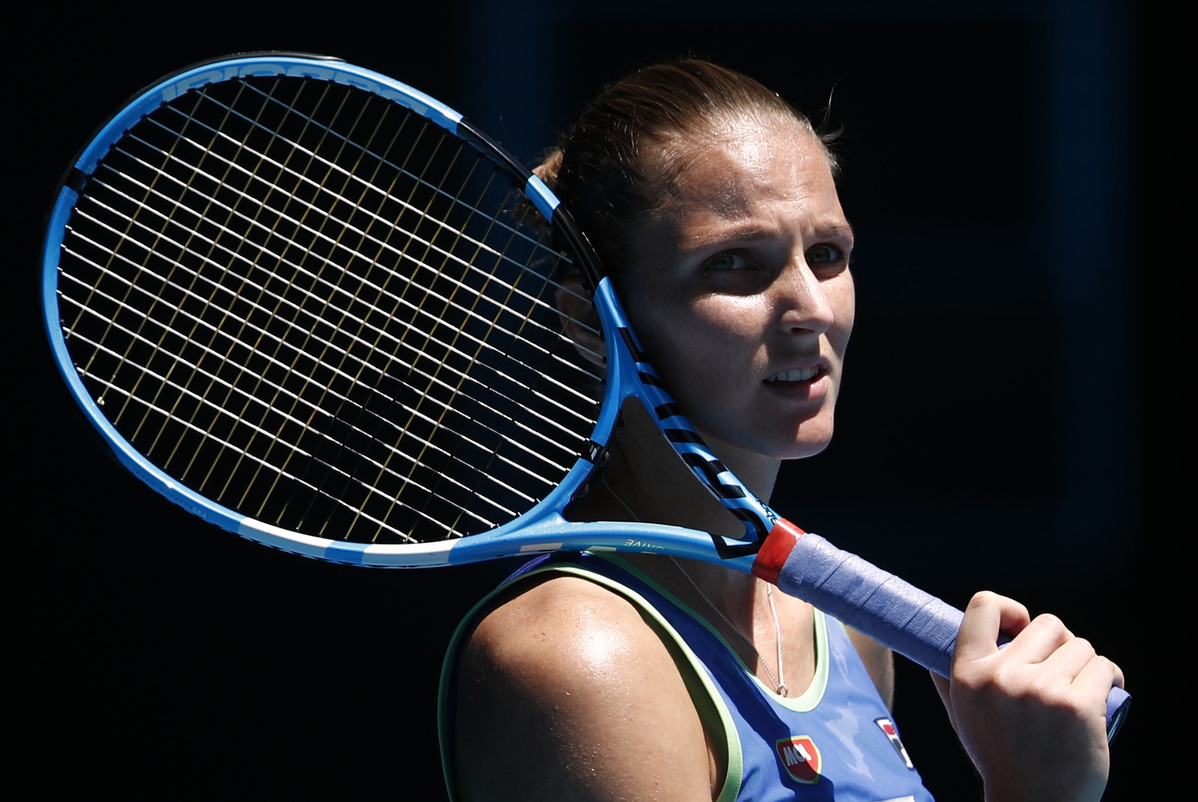 WASHINGTON – Czech tennis star Karolina Pliskova, WTA world number 3, has laughed off her "ice queen" tag in an interview published by WTA on Wednesday, explaining that she gets nervous and scared just like any other player on the circuit.
With 16 career WTA tour titles, the former world number 1 is famous for her calm on-court demeanor as well as her big serving, leaving an impression that she could be immune to pressure in the midst of a match.
"Of course I get nervous, scared, annoyed a lot," said Pliskova. "It's not that I don't want to have emotions, I have so many emotions."
"People when they see me on TV they are like: 'Come on, you're completely frozen.' Like an ice queen, they call me. Then they see me in real life and I'm laughing all the time and telling jokes, they're like: 'No, it's not you, it's not possible,'" the 28-year-old noted.
"It's me, but it's my focus. It helps me not to panic and to stay calm. It's not in my personality to tell some jokes on court – I would completely lose my focus and my game would go away completely, so that's why I'm like this," she added.
As the Tour is suspended due to the coronavirus pandemic, Pliskova said she will take advantage of the unexpected break by running a coaching camp for kids. "So far, so good. It's starting to be a little bit too long, but I guess that's the same for everyone."
"I've had two waves. The first was that I was excited to be at home, I was enjoying being at home, seeing my parents, and I was just doing my stuff at home, organizing my closet, normal things we never have time for. And then I started to get a bit bored and I still tried to practice, to exercise or to play tennis every day for one or two hours."
"It's difficult for everyone, but you can find some positives from this situation. I'm seeing my parents like never before and my friends once per week. I'm like OK, this is the best time! I miss tournaments, I miss travelling. Hopefully everything will be better soon."